What's in the Box
Install Video
Technical Features
FAQs
Installing GLAS® is easy.
After careful consideration, Johnson Controls has discontinued the GLAS Smart Thermostat (model number SIO2-10000). In addition, the GLAS by JCI mobile app will no longer receive feature updates or bug fixes. The GLAS Smart Thermostat will not be impacted by the discontinuation of app support, and will continue to function as it does today. Furthermore, Johnson Controls will continue to provide customer support for GLAS technical inquiries. Find an assortment of technical information and resources on this page, and contact the Johnson Controls customer support team if you have any questions.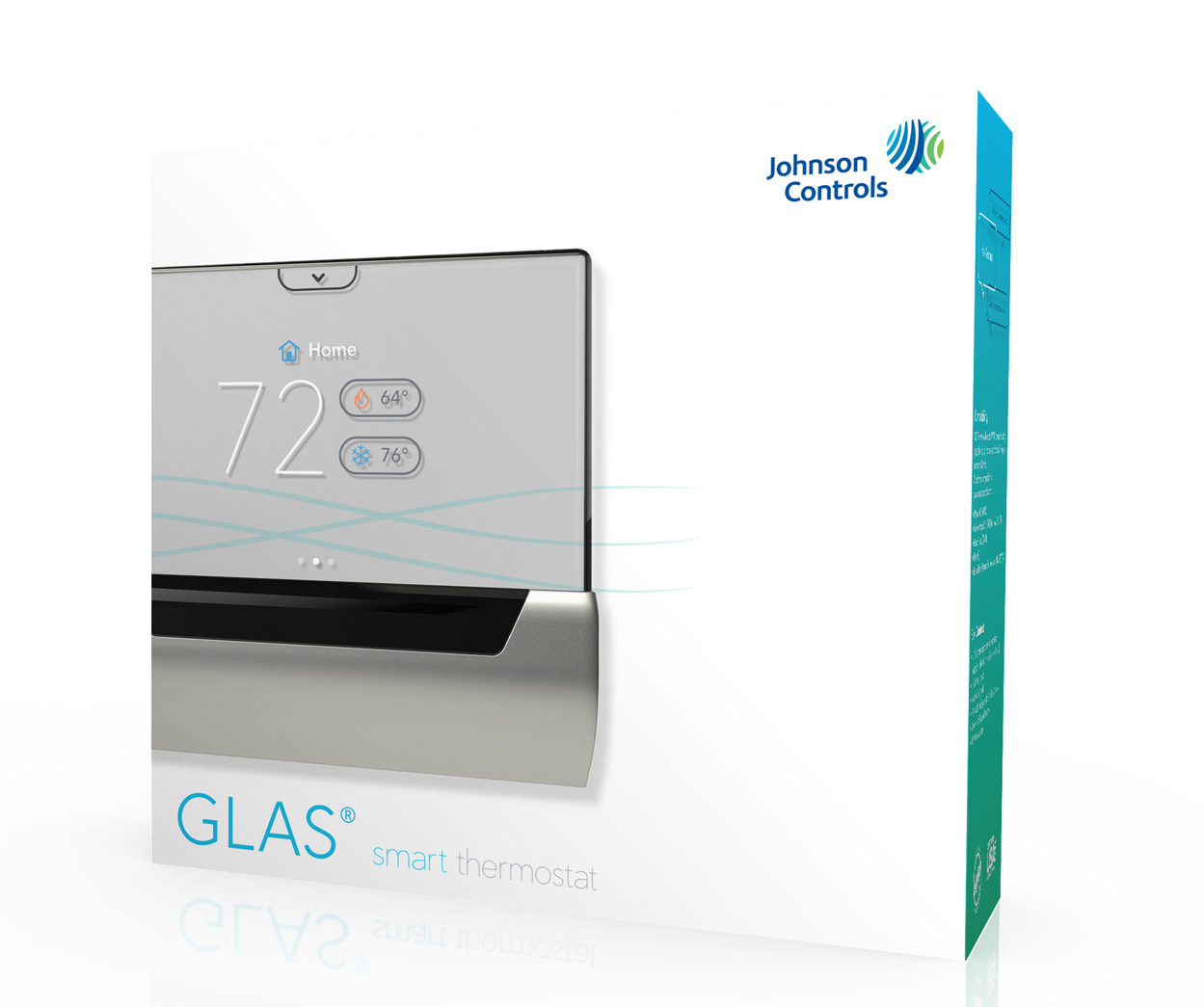 What's in the box?
GLAS smart thermostat with anodized metallic finish
Quick start guide
Installation instructions
Paintable back plate
Screws and drywall anchors
C-wire adapter
Air seal
Wiring stickers
What's behind GLAS?
So much more than a wall.
Get to know GLAS by watching these installation videos.
To download the installation instructions for GLAS,
click here.
We take you through the whole process, from removing your old thermostat to the tools you need, to wiring info. GLAS looks beautiful on any wall, so we make it simple for you to get yours installed.
Getting Started
Removing your old thermostat
Installing the adapter
Attaching GLAS
Wiring GLAS
Technical features
The powerful capabilities of GLAS are a product of forward-thinking engineering and cutting-edge thermostat design. The sleek 5 in. H x 5.51 in. W x 1.18 in. D thermostat is the first of its kind to incorporate a translucent OLED touchscreen.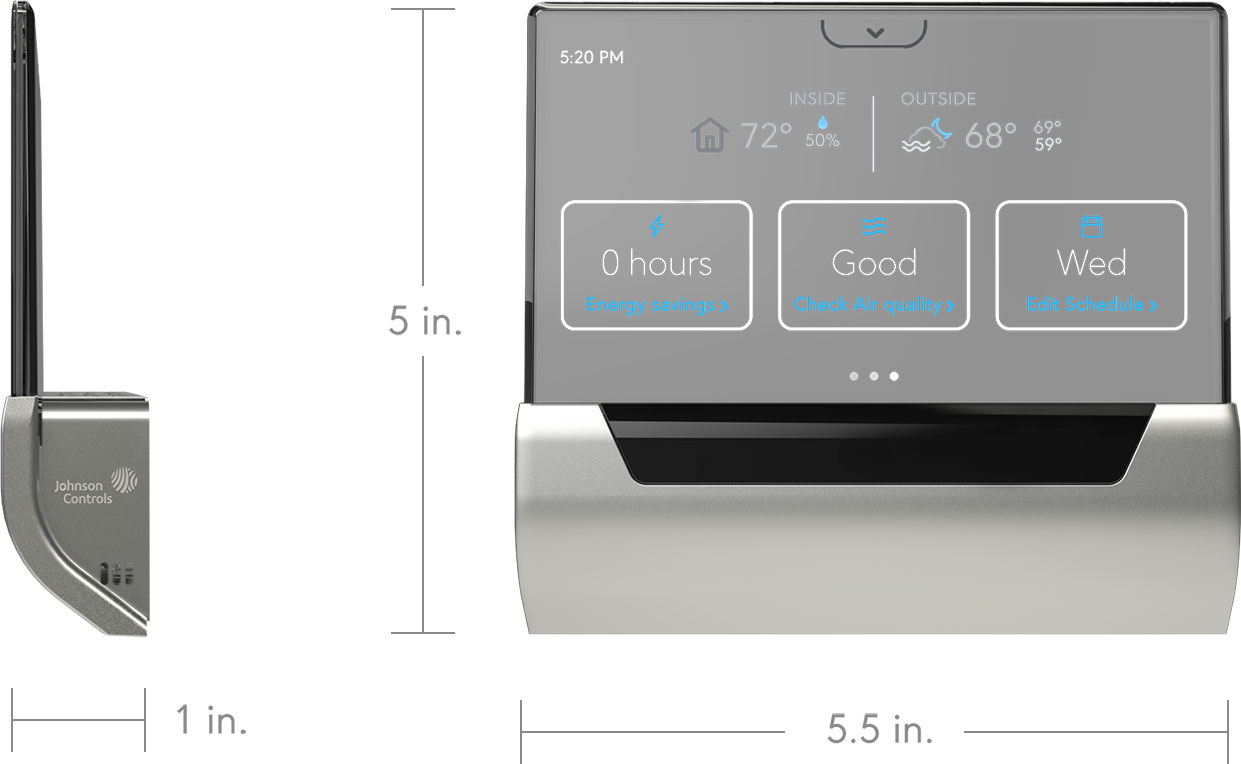 FAQs
How are my energy savings calculated? How do I schedule a vacation? Get answers to your GLAS questions.